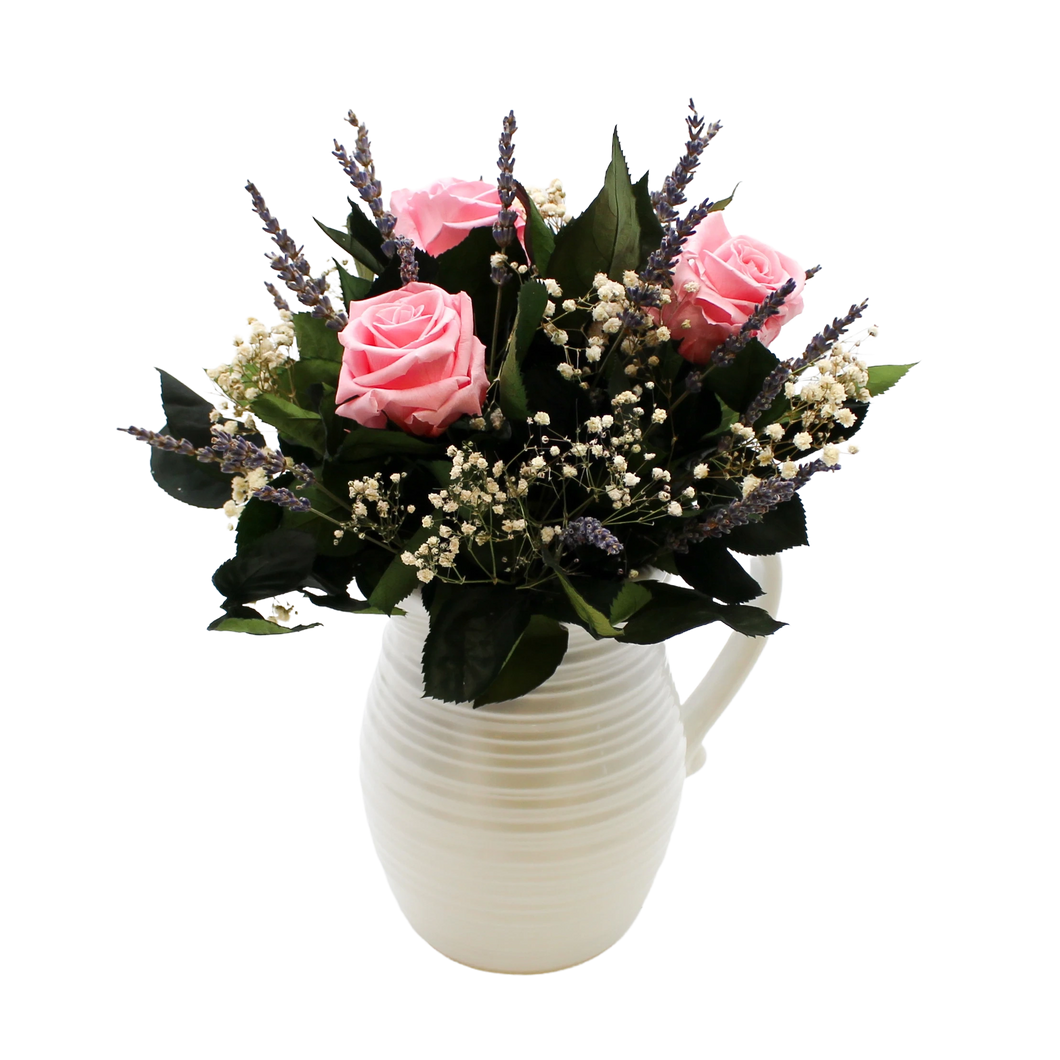 Summer Posy
Regular price
£63.95
Sale
A light and airy summer posy. Sprigs of Cream Gypsophila surround 3 Pink Magic Roses, mixed with our Lavender stems and rose leaves. The simple off-white jug is gently ribbed and complements the flowers with its paler shade of pink. 
This arrangement stands around 35cm high and 20cm across. 
*Please note, sometimes arrangements may vary very slightly to pictures on website due to availability of foliage, but overall the arrangement will look the same.