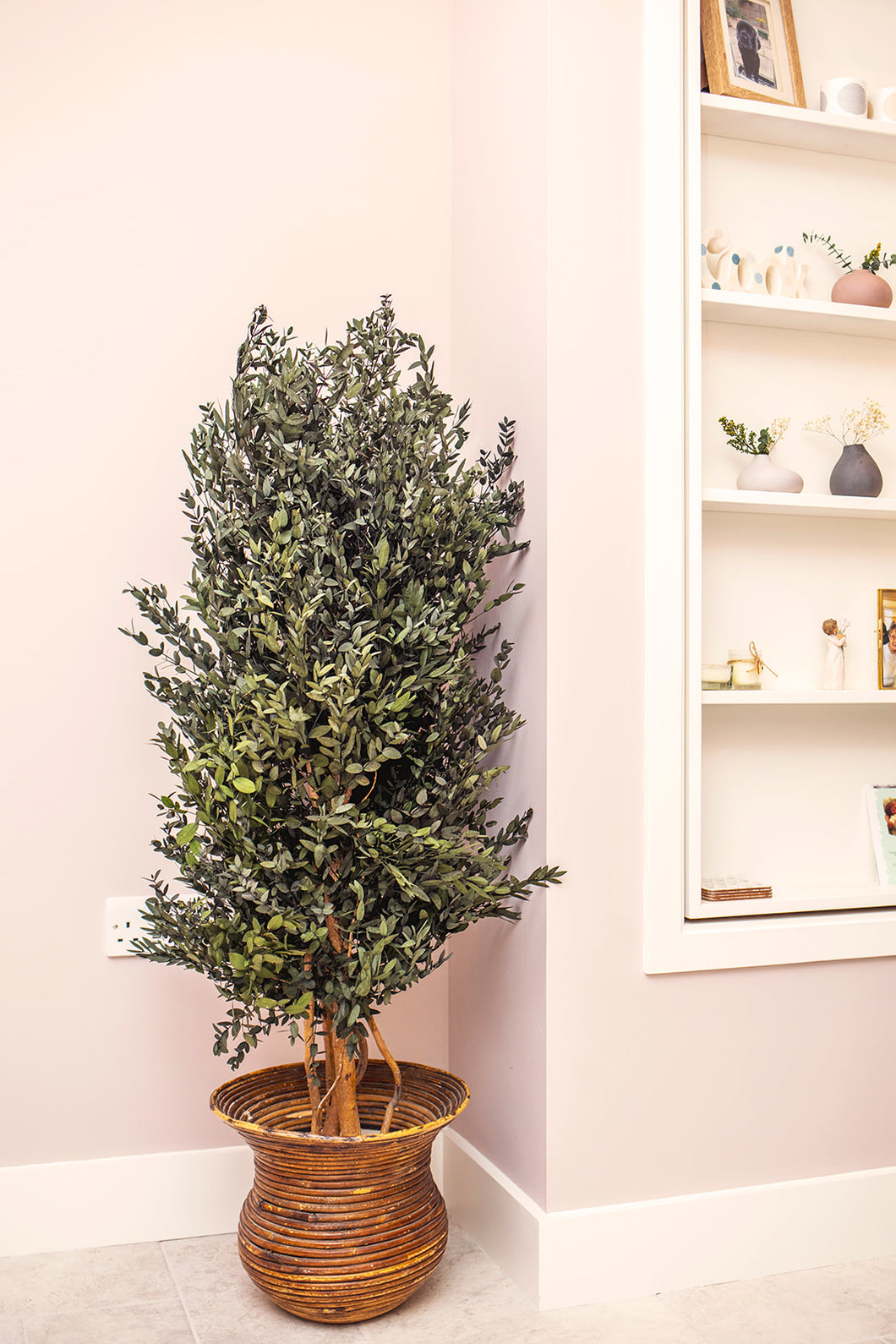 Preserved Indoor Parvafolia Tree
Regular price
£200.00
Sale
Our Preserved Parvafolia makes a fantastic addition to any indoor space, and with our interior preserved trees, we have an ideal solution to replace large house plants with a hassle free solution. Requiring no water or light, these indoor trees are incredibly easy to maintain, and should last for many months and even years. 
The tree comes in a small black plastic planter where it is secured in place, and can be displayed like this, or ideally you would place it in a decorative planter in your chosen location. Wooden planter pictured is not included. 
This tree stands around 1.8m tall and the branches can span around 60-80cm. 
Please email us if you are interested in other foliages and sizes.