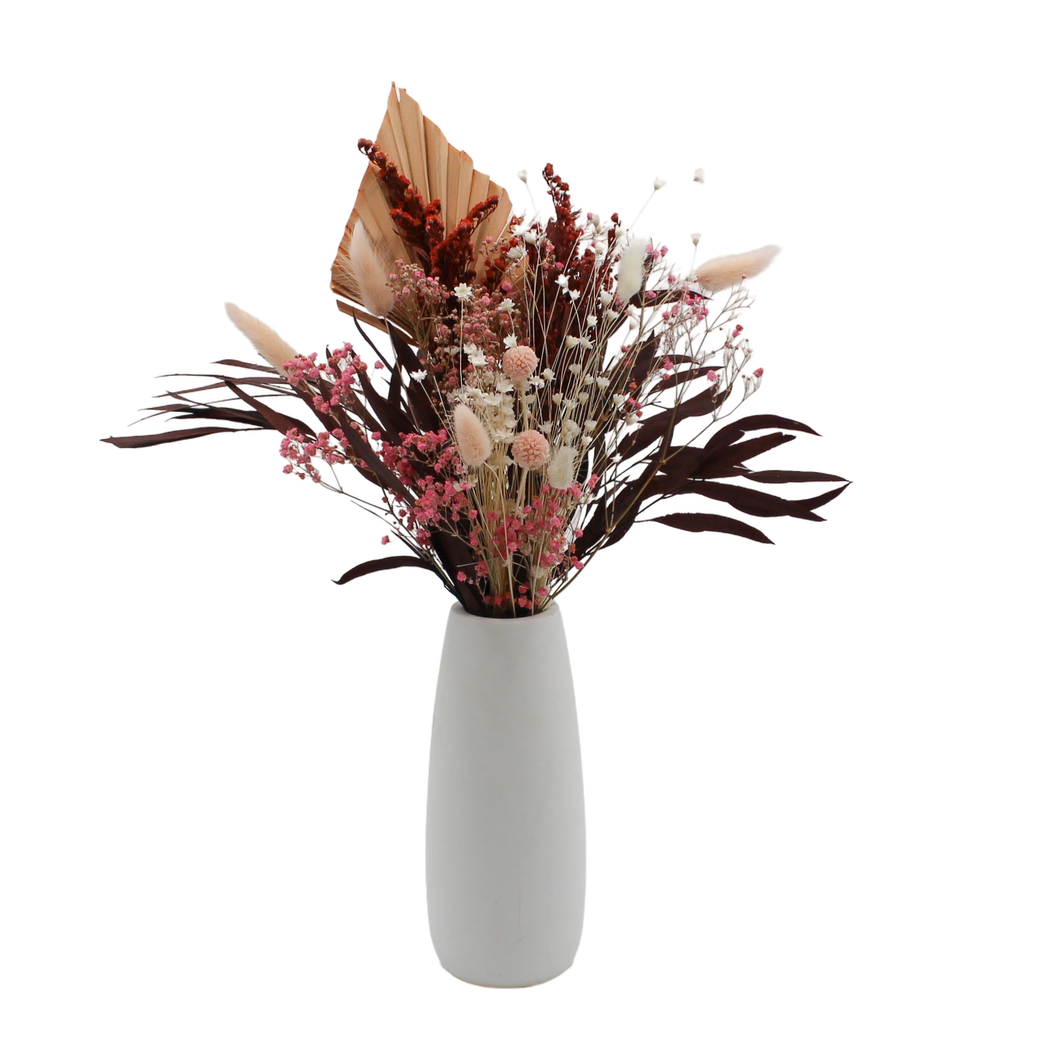 Pink Bliss Letterbox Bouquet
Regular price
£39.95
Sale
Looking for a beautiful and customisable floral arrangement to brighten up your home? Our DIY Letterbox Floral kit is the perfect solution! This kit comes with all the necessary materials to create your own stunning bouquet, right from the comfort of your own home.
The kit includes a carefully selected variety of preserved flowers, including red Willow Eucalyptus, a palm spear, Pink Gypsophila, Pink Glixia flowers, Red Solidago, Pink Billy Buttons, and Pink Bunny Tails. 
What sets our DIY Letterbox Floral apart is the fact that the stems come flat-packed, allowing you to assemble and arrange the bouquet yourself. This means that you can create a truly unique and personalised arrangement, tailored to your individual taste and style. Plus, with the added satisfaction of creating your own masterpiece, the experience of arranging your DIY Letterbox Floral is sure to be a rewarding and enjoyable one.
Please note, the vase is not included, this is a flat pack flower bunch only. Sometimes bouquets may vary very slightly to pictures on website due to availability of foliage, but overall the arrangement will look very similar.