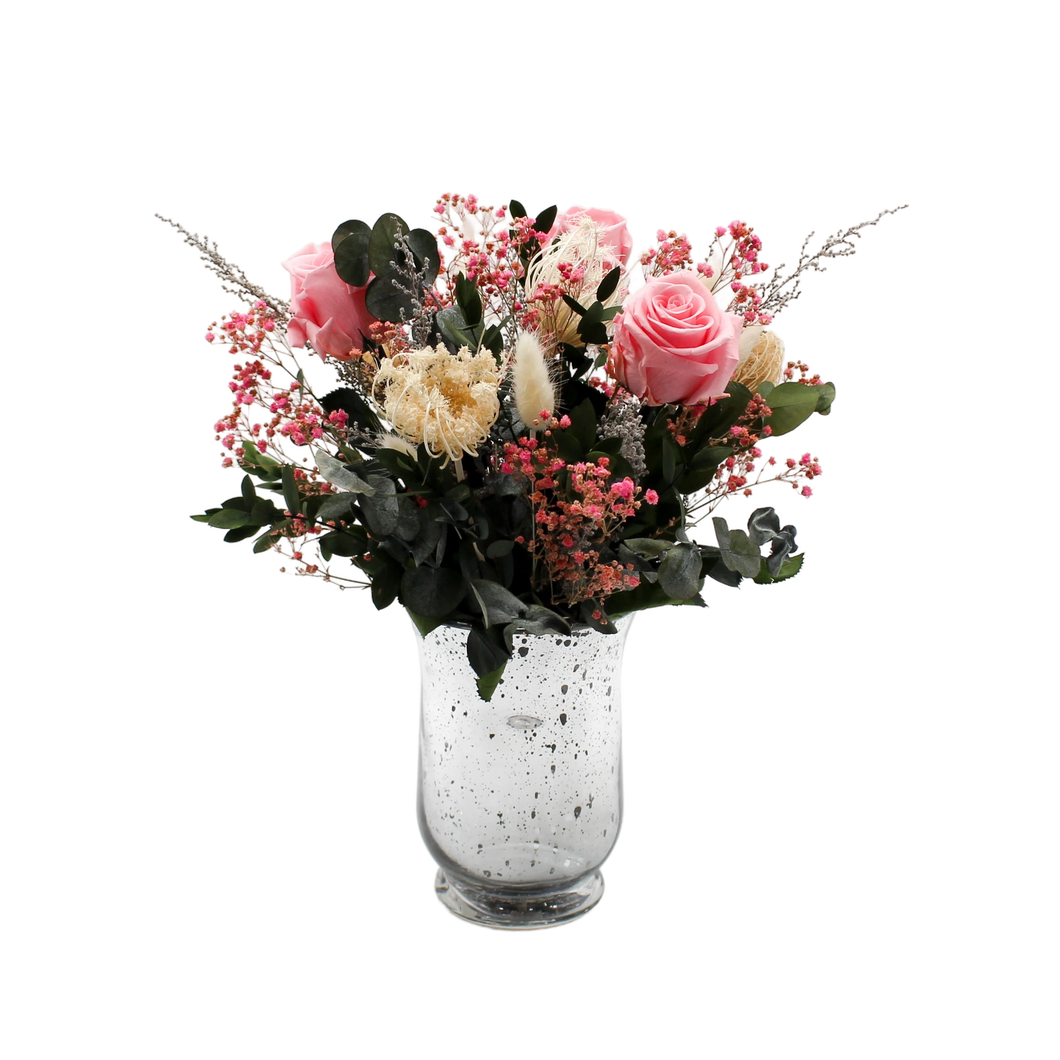 Blushing Elegance
Regular price
£63.95
Sale
Our stunning Blushing Elegance arrangement is a beautiful and elegant display of three pink roses, green-grey eucalyptus, cream bunny tails, pink gypsophila, silver stoebe, and dried white ammi majus in a sleek silver glass vase.
Crafted with care and attention to detail, this arrangement is the perfect gift for any occasion. The delicate pink roses exude romance and grace, while the combination of green, cream, and pink floral elements add a touch of sophistication and elegance.
The silver glass vase complements the arrangement beautifully, adding a touch of modernity and luxury to the design. It's perfect for adding a pop of colour and elegance to any room in your home, or as a thoughtful gift for a loved one.
The arrangement ships in it's vase, so all you need to do is choose where to put it!